Registrierung zur E-Mail-Benachrichtigung
Anmeldung zur kostenlosen Serienstart-Benachrichtigung für

E-Mail-Adresse
Für eine vollständige und rechtzeitige Benachrichtigung übernehmen wir keine Garantie.
55
The Crime Chronicles
(A Crime to Remember)
USA

, 2013–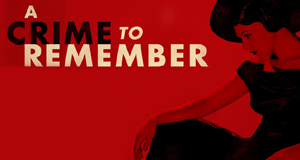 Platz 2726

55

Fans

30%

70%

ø Alter: 45-55 Jahre

Serienwertung

0 23878

noch keine Wertung

eigene Wertung: -
Serieninfos & News
Deutsche Erstausstrahlung: 05.06.2015 (TLC)
Weiterer Titel: The Bad Old Days (Arbeitstitel)
US-amerikanische Doku, die sich berühmten Verbrechen aus den 1950er und 1960er Jahren zuwendet, an die sich jeder erinnert.
(DB)
Wo läuft's?
Vor dem nächsten Serienstart kostenlose E-Mail Benachrichtigung an:
im Fernsehen:
(Details bei Mausklick auf den Episodentitel)
Do, 18.04. 23:15 h

2

05

Ein kalifornischer Alptraum

Do, 25.04. 23:15 h

2

06

Der Rattenfänger von Tucson

Do, 02.05. 23:15 h

2

07

Die Hütte im Wald

Do, 09.05. 23:10 h

2

08

Ein teuflischer Plan

Do, 16.05. 23:15 h

4

01

Im Auftrag des Teufels

Do, 23.05. 23:10 h

4

02

Teenager außer Kontrolle
Daten & Zeiten kalendarisch. Alle Angaben ohne Gewähr auf Vollständigkeit.
Shophighlights
: DVDs, Blu-ray-Discs, Bücher
DVDs, Blu-ray-Discs, CDs, Bücher und mehr...
Alle Preisangaben ohne Gewähr, Preise ggf. plus Porto & Versandkosten.
GEWISSE INHALTE, DIE AUF DIESER WEBSITE ERSCHEINEN, STAMMEN VON AMAZON EU SARL. DIESE INHALTE WERDEN SO, WIE SIE SIND ZUR VERFÜGUNG GESTELLT UND KÖNNEN JEDERZEIT GEÄNDERT ODER ENTFERNT WERDEN.
Links
Websites
E
Episodenliste
I
Inhaltsangabe
B
Bilder
A
Audio/Musik
V
Videos
F
Forum
N
Blog/News
weitere Links
Kommentare
, Erinnerungen und Forum
Popularität
The Crime Chronicles-Fans mögen auch