Registrierung zur E-Mail-Benachrichtigung
Anmeldung zur kostenlosen Serienstart-Benachrichtigung für

E-Mail-Adresse
Für eine vollständige und rechtzeitige Benachrichtigung übernehmen wir keine Garantie.
76
Ridley Scott: Crimes of the Century
(Crimes of the Century)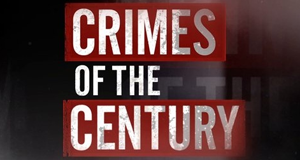 76 Fans

47%

53%

jünger

älter

Serienwertung

0 22957

noch keine Wertung

eigene Wertung: -
Deutsche Erstausstrahlung: 09.02.2014 (RTL Crime)
"Alien"-Regisseur Ridley Scott rekapituliert die aufsehenerregendsten US-Kriminalfälle seit den 1970er Jahren. Mit Archivmaterial, Animationen sowie Interviews mit Zeugen, Ermittlern und Opfern werden unter anderem die Attentate auf Ronald Reagan und John Lennon oder der Sektenmord von Waco und der Prozess gegen Amanda Knox neu beleuchtet.
(mm)
Wo wird "Ridley Scott: Crimes of the Century" gestreamt?
Mithelfen
Wo und wann läuft "Ridley Scott: Crimes of the Century" im Fernsehen?
Keine TV-Termine in den nächsten Wochen.
Ich möchte vor dem nächsten Serienstart kostenlos per E-Mail benachrichtigt werden:
DVDs, Blu-ray-Discs, CDs, Bücher und mehr...
Alle Preisangaben ohne Gewähr, Preise ggf. plus Porto & Versandkosten.
GEWISSE INHALTE, DIE AUF DIESER WEBSITE ERSCHEINEN, STAMMEN VON AMAZON EU SARL. DIESE INHALTE WERDEN SO, WIE SIE SIND ZUR VERFÜGUNG GESTELLT UND KÖNNEN JEDERZEIT GEÄNDERT ODER ENTFERNT WERDEN.
Externe Websites
E
Episodenliste
I
Inhaltsangabe
B
Bilder
A
Audio/Musik
V
Videos
F
Forum
N
Blog/News