Registrierung zur E-Mail-Benachrichtigung
Anmeldung zur kostenlosen Serienstart-Benachrichtigung für

E-Mail-Adresse
Für eine vollständige und rechtzeitige Benachrichtigung übernehmen wir keine Garantie.
178
Born to Kill - Als Mörder geboren?
(Born to Kill? / Twisted)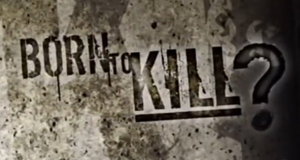 178 Fans

48%

52%

jünger

älter

Serienwertung

5 13333

4.67

Stimmen:

9

eigene Wertung: -
Serieninfos & News
Deutsche TV-Premiere: 20.08.2008 (RTL Crime)
Weitere Titel: Born to Kill - Als Mörder geboren?! (Puls 4)
Dokumentation
Was macht einen Menschen zu einem brutalen Killer? Ist der Drang zu morden angeboren oder sind es vor allem die Lebensumstände, die Menschen zu Mördern machen? Beispielhaft stellt die Dokumentationsreihe anhand der Verbrechen von sechs der bekanntesten Serienmördern der jüngeren Kriminalgeschichte dar, welche Erkenntnisse die Ermittlungen der Polizei über die Täter enthüllen konnten. Der sogenannte "Kannibale", Jeffrey Dahmer, der durch die Romane von Robert Harris weltweit bekannt wurde ist zum Beispiel Teil der Untersuchung wie auch der "Washington Sniper", dessen brutale Morde aus dem Hinterhalt wochenlang die internationalen Nachrichten dominierten.Jede der sechs Episoden betrachtet jeweils einen Kriminalfall und geht mit Hilfe von renommierten Experten der Frage nach, welche Faktoren und Einflüsse mit dafür verantwortlich sind, dass ein Mensch bereit ist, das Leben anderer gewaltsam zu beenden.Das Resultat sind erschreckende Einblicke in die Seelenleben von verschiedenen Serienkillern. Dabei sind die Unverfrorenheit und das fehlende moralische Empfinden oftmals nicht die Folge einer schweren Jugend oder die Konsequenz von Misshandlung. Die Reihe kommt allerdings zu dem Schluss, dass die Verhaltensstrukturen der Täter auf anderen Ebenen oftmals sehr ähnlich sind und dadurch überraschend starke Parallelen aufweisen.
(IP Deutschland)