Registrierung zur E-Mail-Benachrichtigung
Anmeldung zur kostenlosen Serienstart-Benachrichtigung für

E-Mail-Adresse
Für eine vollständige und rechtzeitige Benachrichtigung übernehmen wir keine Garantie.

Platz 63

4450 Fans

53%

47%

jünger

älter

Serienwertung

5 12471

4.60

Stimmen:

307

eigene Wertung: -
Serieninfos & News
DVD-Tipp
The Mentalist
Staffel 1-7
Deutsche Erstausstrahlung: 01.03.2009 (Sat.1)
Patrick Jane (Simon Baker) ist ein mit außergewöhnlicher Beobachtungs- und Kombinationsgabe gesegneter Mann. Früher betrog er mit seinen scheinbar hellseherischen Fähigkeiten ahnungslose Mitmenschen. Doch nachdem er in einer TV-Show behauptet, entscheidend an den Ermittlungen nach dem berüchtigten Serienkiller "Red John" beteiligt zu sein und ihn als psychisch krank darstellt, tötet dieser Janes Frau. Daraufhin wechselt Jane die Fronten und stellt seine mentalen Fähigkeiten in den Dienst der Polizei. Mit seinen unkonventionellen Methoden löst er die kniffligsten Fälle und versucht nebenbei, "Red John" auf die Spur zu kommen, um den Mord an seiner Frau zu rächen.
Serienguide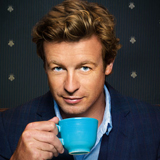 Beobachten, kombinieren und ungeahnte Schlüsse ziehen - all das kann der ehemalige Mentalist Patrick Jane besonders gut. Während seiner Karriere als TV-Show-Star und vermeintlich übernatürlicher Mentalist hat er einige Menschen schamlos angelogen und geblendet, doch nun hilft er dem CBI (California Bureau of Investigation) bei Ermittlungen in kniffeligen Kriminalfällen. Benehmen, Mitmenschlichkeit und das Einhalten von Regeln sind ihm dabei fremd - deswegen gerät er auch immer wieder mit Teresa Lisbon, der Chefin des CBI-Teams, aneinander. Und doch schätzen und achten sich Lisbon und Jane. Die anderen CBI-Agenten - Wayne Rigsby, Kimball Cho und Grace Van Pelt - sind fasziniert von Janes Fähigkeiten und fragen ihn immer wieder, wie seine Tricks funktionieren. Wenn es den Agenten dann einmal gelingt, eine heiße Spur vor Jane aufzuspüren, sind sie stolz auf ihren Erfolg und protzen vor Jane, weil der doch nicht unerreichbar scheint. Neben den alltäglichen Ermittlungen verfolgt Jane noch ein weiteres Ziel: Den Serienkiller Red John zu finden, der auch Janes eigene Familie auf dem Gewissen hat.
Hruska/Evermann 2008-2013
The Mentalist Streams
Wo wird "The Mentalist" gestreamt?
Mithelfen
Im TV
Wo und wann läuft "The Mentalist" im Fernsehen?
Ich möchte vor dem nächsten Serienstart kostenlos per E-Mail benachrichtigt werden:
Shophighlights
: DVDs, Blu-ray-Discs, Bücher
** günstigster Preis im Amazon.de-Marketplace (Stand: ..)
¹ früherer bzw. Listenpreis
Alle Preisangaben ohne Gewähr, Preise ggf. plus Porto & Versandkosten.
GEWISSE INHALTE, DIE AUF DIESER WEBSITE ERSCHEINEN, STAMMEN VON AMAZON EU SARL. DIESE INHALTE WERDEN SO, WIE SIE SIND ZUR VERFÜGUNG GESTELLT UND KÖNNEN JEDERZEIT GEÄNDERT ODER ENTFERNT WERDEN.
Links
Externe Websites
E
Episodenliste
I
Inhaltsangabe
B
Bilder
A
Audio/Musik
V
Videos
F
Forum
N
Blog/News
Kommentare
, Erinnerungen und Forum
Hauptkommissar

(geb. 1973)

schrieb am 18.03.2021, 15.24 Uhr:

"The Mentalist" war in all seinen 7 Staffeln kongenial genauso wie "Elementary" hier hat man wirklich tolle elemente miteinander Kombiniert

Informationen

(geb. 1995)

schrieb am 21.03.2021, 09.37 Uhr:

Die Serie war wirklich gut gemacht, bis auf die Enthüllung von Red John war es wirklich sehr gut. Auch ein gutes Ende am Schluss mit 151 Episoden auch gut im Rahmen gehalten, wo man nach einigen Jahren vielleicht einmal ein Comeback machen kann, mit einem Film.
User 546804

schrieb am 06.08.2019, 15.48 Uhr:

Hallo an alle Fans. Warum lässt kabel1 denn nun wieder Folge 6-21 Veni, Vidi, Vici (Black Hearts) aus? Kürzlich wurde schon 4-17 Keine Lust auf Shakespeare (Cheap Burgundy) ausgelassen. Bitte, kabel1, könnt Ihr das korrigieren? Danke!

Informationen

(geb. 1995)

schrieb am 07.08.2019, 10.14 Uhr:

Weil die Folge zu brutal ist für den Nachmittag. Man sieht es auch bei Castle wo Folgen ausgelassen werden. Es liegt leider an der Sendezeit.
Informationen

(geb. 1995)

schrieb am 23.12.2018, 14.54 Uhr:

Wünsche allen The Mentalist Fans einen Wunderschönes Weihnachtsfest und einen Guten Rutsch in das Jahr 2019! Mit 7 Staffeln und über 150 Episoden bleibt die Serie weiterhin in meiner Sammlung vertreten und ich freue mich immer sie anzuschauen, auch wenn sie schon seit drei Jahren eingestellt ist. Wünsche dem gesamten Cast eine tolle Zeit und Robin Tunney viel Erfolg in The Fix!
Bildergalerie zu "The Mentalist"
The Mentalist-Fans mögen auch