Deutsche Erstausstrahlung: 26.01.2008 (ProSieben)
Ein mysteriöser "Doktor" reist mit Hilfe einer Maschine, die wie eine alte britische Polizei-Notrufzelle aussieht, durch Raum und Zeit, kämpft gegen böswillige Außerirdische und rettet hilfebedürftige Lebewesen bis hin zu ganzen Völkern oder gar Universen. Wird der Doktor bei seinen Abenteuern getötet, lebt er in neuer Gestalt und mit neuem Charakter wieder auf, sodass die Serie mit neuen Hauptdarstellern immer wieder fortgesetzt werden kann. Auf seinen Reisen bekommt er wechselnde Begleiter zur Seite gestellt - meist menschlichen Ursprungs - die ihm jeweils über mehrere Folgen oder Staffeln hinweg Gesellschaft leisten und ihn unterstützen. Seine Hauptgegner sind die außerirdischen "Daleks", die den Doktor in dieser langlebigsten aller Science-Fiction-Serien durch Raum und Zeit verfolgen.
Fortsetzung der traditionsreichen britischen Science-Fiction-Kultserie, die es in der Zeit von 1963 bis 1996 auf über 158 Episoden mit über 700 Folgen gebracht hat. "Doctor Who" ist ein wichtiger Teil der britischen Popkultur und steht im "Guinness Buch der Rekorde" als am längsten laufende und erfolgreichste Science-Fiction-Serie der Welt, gemessen an Einschaltquoten und dem Vertrieb über andere Medien.
Cast & Crew
Christopher EcclestonDer Doktor (9) (Staffel 1)
David TennantDer Doktor (10) (Staffel 2-4)
Matt SmithDer Doktor (11) (Staffel 5-7)
Peter CapaldiDer Doktor (12) (Staffel 8-10)
Jodie WhittakerDer Doktor (13) (Staffel 11-)
Billie PiperRose Tyler (Staffel 1-2)
Freema AgyemanMartha Jones (Staffel 3)
Catherine TateDonna Noble (Staffel 4)
Karen GillanAmy Pond (Staffel 5-6)
Arthur DarvillRory (Staffel 5-6)
Jenna ColemanClara Oswin Oswald (Staffel 7-9)
Matt LucasNardole (Staffel 10)
Pearl MackieBill (Staffel 10)
Tosin ColeRyan Sinclair (Staffel 11-)
Mandip GillYasmin Khan (Staffel 11-)
Bradley WalshGraham O'Brien (Staffel 11-)
Elisabeth Sladen

Sarah Jane Smith

John Barrowman

Captain Jack Harkness

Noel Clarke

Mickey Smith

Camille Coduri

Jackie Tyler

Alex Kingston

River Song

Kylie MinogueAstrid Perth (Staffel 4/Pilot)
Michelle Gomez

Missy

Samuel Anderson

Danny Pink

Maisie Williams

Ashildr

John Simm

Der Master

Paul Kasey

Ood Sigma

Nicholas Briggs

Dalek

Ruari Mears

Cyberman

Jon Davey

Cyberman

Kevin Hudson

Cyberman

Barnaby Edwards

Dalek Operator

Nicholas Pegg

Dalek Operator

Matthew Rohman

Monk

Lachele Carl

Trinity Wells

Bernard Cribbins

Wilfred Mott

Jacqueline King

Sylvia Noble

Mickey Lewis

Cyberman

Dan Starkey

Strax

Adjoa Andoh

Francine Jones

Helena Dennis

Student

Neve McIntosh

Madame Vastra

Alan Ruscoe

Slitheen

Clem So

Trap Street Alien

Tom Baker

The Doctor

Frances Barber

Eye Patch Lady

Aidan Cook

Zygon

David Hankinson

Dalek Operator

Caitlin Blackwood

Amelia Pond

Matthew Doman

Cyberman

William Hartnell

The Doctor

Steven Lathwell

Cyberman

Richard Price

Cyberman

Jemma Redgrave

Kate

Catrin Stewart

Jenny

Colin Baker

The Doctor

Julian Bleach

Davros

Peter Davison

The Doctor

Marcus Elliot

UNIT Soldier

Mark Gatiss

Danny Boy

Sarah Louise Madison

Weeping Angel

Sylvester McCoy

The Doctor

Paul McGann

The Doctor

Bhavnisha Parmar

Sonya Khan

Jon Pertwee

The Doctor

Struan Rodger

The Face of Boe

Anthony Spargo

Dalek Operator

Patrick Troughton

The Doctor

Simon Carew

Cyberman

Silas Carson

The Ood

Sharon D. Clarke

Grace O'Brien

Eve De Leon Allen

Angie

Sacha Dhawan

The Master

Shaun Dingwall

Pete Tyler

Ravin J. Ganatra

Hakim Khan

Ellis George

Courtney Woods

Shobna Gulati

Najia Khan

Andrew Hayden-Smith

Jake Simmonds

Jamie Hill

Monk

Richard Hope

Malohkeh

John Hurt

The Doctor

Gugu Mbatha-Raw

Tish Jones

Ian McNeice

Churchill

Ingrid Oliver

Osgood

Jami Reid-Quarrell

Colony Sarff

Scott Stevenson

Submariner

Jimmy Vee

Bannakaffalatta

Spencer Wilding

Wooden King

Penelope Wilton

Harriet Jones

Reggie Yates

Leo Jones

Annette Badland

Margaret Blaine

Dan Barratt

Dalek Operator

Nigel Betts

Mr. Armitage

Ken Bones

The General

Louise Bowen

Weeping Angel

James Briggs

Male Passer

Chipo Chung

Chantho

Nathalie Cuzner

Handbot

Mark Dexter

Dad

Simon Fisher-Becker

Dorium Maldovar

Elizabeth Fost

Slitheen

Richard E. Grant

The Great Intelligence

Spencer Hawken

Monk

Jennifer Hennessy

Moira

Richard Highgate

Cyberman

Jessica Hynes

Joan Redfern

Kassius Johnson

Artie

Jo Joyner

Lynda Moss

Trevor Laird

Clive Jones

Andrew Marr

er selbst

Jo Martin

The Doctor

Colin McFarlane

Moran

Alexandra Moen

Lucy Saxon

Jason Mohammed

Newsreader

Ross Mullan

Silent

Eve Myles

Gwen Cooper

Patrick O'Kane

Ashad

Christopher Ryan

General Staal

Clive Standen

Private Harris

Zoe Thorne

Sphere Voices

Marnix van den Broeke

The Silent

John R. Walker

Injured Man

Tom Wilton

Zygon

Daniel Joseph Woolf

Refugee

Ronke Adékọluẹ́jọ́

Penny

Arsher Ali

Bennett

Krystal Archer

Nerys

Alexander Armstrong

Reg Arwell

David Atkins

Bob

Alex Austin

Yedlarmi

David Olawale Ayinde

Georgian Worker

Rakie Ayola

The Hostess

Paul Bailey

Cyberman

Matt Baker

Matt Baker

Yasmin Bannerman

Jabe

Jonathan Battersby

Tall Thin Man

Michael Begley

All Ears Allan

Greg Bennett

Sycorax Warrior/UNIT Soldier

Claire Bloom

The Woman

Mark Bonnar

Jimmy

Hugh Bonneville

Henry Avery

David A. Bowen

UNIT Soldier

David Bradley

Der Doctor

Moya Brady

Bridget

Thomas Brodie-Sangster

Tim Latimer

Graham Burton

Cafe Owner

Simon Callow

Charles Dickens

Ryan Carnes

Laszlo

Matt Carver

Ethan

Raquel Cassidy

Cleaves

Martin Challinor

Cyberman

Navin Chowdhry

Indra Ganesh

Morven Christie

O'Donnell

Rhiannon Clements

Bescot

Bern Collaco

Georgian Soldier

Karl Collins

Shaun Temple

Christian Cooke

Ross Jenkins

James Corden

Craig Owens

Chrissie Cotterill

Madame Vernet

David Cromarty

Soldier

Stuart Crossman

Dalek Operator

Tony Curran

Vincent van Gogh

Kiran L Dadlani

Kezzia

Timothy Dalton

Lord President

Natalie Danks-Smith

3rd Sibylline Sister

Gareth David-Lloyd

Ianto Jones

Sam Davies

Elliot

Leena Dhingra

Nani Umbreen

Richard Dillane

Carter

Corey Doabe

Spray Painter

Duncan Duff

Newsreader

Noma Dumezweni

Capt. Magambo

Bella Emberg

Mrs. Croat

O.T. Fagbenle

Other Dave

Cheryl Fergison

Mrs. Lloyd

Aaron Fisher

Satellite Five Patient

Bradley Ford

Fleming

Zac Fox

Photoshoot PA

Nick Frost

Santa Claus

Andrew Garfield

Frank

Ian Gelder

Remnants (voice

Sean Gilder

Sycorax Leader

Iain Glen

Octavian

Jeanie Gold

Neighbour

Julie Graham

Ravio

Mark Griffin

Phil

Helen Griffin

Mrs. Moore

Roger Griffiths

Quayle

Daisy Haggard

Sophie

Robert Hands

Algy

David Harewood

Joshua Naismith

Lucy Hassan

Teleporting Guest

Lenny Henry

Daniel Barton

Clare Higgins

Ohila

Olivia Hill

Newsreader

Florence Hoath

Nancy

Biddy Hodson

Captain Price

Sprecher: Nicholas Briggs (Synchronsprecher), Silas Carson (Synchronsprecher), Alexander Armstrong (Synchronsprecher), Tim Bentinck, John Leeson (Synchronsprecher), Gabriel Woolf (Synchronsprecher), David Atkins, Ewan Bailey (Synchronsprecher), Nigel Betts, Ken Bones, Ysanne Churchman, Huw Edwards (Synchronsprecher), Emma Fielding, Matthew Gravelle, Gerard Logan (Synchronsprecher), Jessica Martin (Synchronsprecher), Colin McFarlane (Synchronsprecher), Isobel Middleton, David Mitchell, Kayvan Novak, Struan Rodger (Synchronsprecher), Peter Serafinowicz (Synchronsprecher), John Sessions, Sara Stewart, Zoe Thorne (Synchronsprecher), Zoë Wanamaker, Robert Webb
Scott Adsit
Arsher Ali
Charlie Anson
Manpreet Bachu
Harley Bird
Nicholas Briggs
Morven Christie
Liam Cunningham
Eve De Leon Allen
Hugh Douglas
Abigail Eames
Neil Fingleton
Ashley Foster
Geff Francis
James Greene
Alison Haislip
Jaydon Harris-Wallace
Jenny Hill
Celia Imrie
Zaqi Ismail
Kassius Carey Johnson
Paul Kaye
Sean Knopp
Dan Li
Colin McFarlane
Tobias Menzies
Neet Mohan
James Norton
Josh O'Connor
Steven Robertson
Reece Shearsmith
Sophie Stone
Elaine Tan
David Warner
Robert Whitlock
Spencer Wilding
Regie: Graeme Harper, Euros Lyn, Douglas Mackinnon, James Strong, Rachel Talalay, Joe Ahearne, James Hawes, Toby Haynes, Nick Hurran, Saul Metzstein, Charlie Palmer, Jamie Childs, Richard Clark, Daniel Nettheim, Jamie Magnus Stone, Keith Boak, Hettie Macdonald, Adam Smith, Colin Teague, Paul Wilmshurst, Wayne Yip, Bill Anderson, Sallie Aprahamian, Edward Bazalgette, Farren Blackburn, Jonny Campbell, Lawrence Gough, Andrew Gunn, Lee Haven Jones, Nida Manzoor, Justin Molotnikov, Catherine Morshead, Paul Murphy, Daniel O'Hara, Jamie Payne, Jennifer Perrott, Julian Simpson, Emma Sullivan, Mark Tonderai, Alice Troughton, Ashley Way, Jeremy Webb, Ben Wheatley, Richard Sr., Ed Bazalgette, Sheree Folkson, Andy Goddard, Peter Hoar, Steve Hughes, Mat King, Colm McCarthy, Charles Palmer, Stephen Woolfenden, Dan Zeff
Drehbuch: Russell T Davies, Steven Moffat, Chris Chibnall, Mark Gatiss, Gareth Roberts, Toby Whithouse, Peter Harness, Jamie Mathieson, Helen Raynor, Paul Cornell, Matthew Graham, Tom MacRae, Steve Thompson, Neil Cross, Sarah Dollard, Phil Ford, Neil Gaiman, Stephen Greenhorn, Ed Hime, Robert Holmes, Matt Jones, Pete McTighe, Terry Nation, Vinay Patel, Maxine Alderton, Mike Bartlett, Malorie Blackman, Frank Cottrell Boyce, Richard Curtis, Charlene James, Nina Metivier, James Moran, Rona Munro, Simon Nye, Robert Shearman, Keith Temple, Catherine Tregenna, Joy Wilkinson
Produktion: Steven Moffat, Russell T Davies, Julie Gardner, Chris Blatchford, Rhys Griffiths, Phil Collinson, Tracie Simpson, Samantha Hall, Nerys Davies, Brian Minchin, Piers Wenger, Beth Willis, Marcus Wilson, Peter Bennett, Steffan Morris, Phillipa Cole, Marie Brown, Caroline Skinner, Mal Young, Chris Chibnall, Adam Knopf, Alex Mercer, Matt Strevens, Geraint Williams, Nikki Wilson, Ceres Doyle, Susie Liggat, Patrick Schweitzer, Simon Morris, Debbi Slater, Monty Till, Nick Clark, Iestyn Hampson-Jones, Justin Gyphion, Holly Pullinger, Huw Jones, Denise Paul, Marcus Prince, Helen Vallis, Claire Hildred, Llyr Morus, Derek Ritchie, Sanne Wohlenberg, Emma Reid, Pere Agullo, Moshe Bardach, Phil Collision, James Dehaviland, Paul Frift, Geraint Havard Jones, Beccy Jones, Jason Keatley, Faith Penhale, Samantha Price, Gordon Ronald, Lowri Thomas
Produktionsfirma: BBC Wales, Canadian Broadcasting Corporation (CBC) (CBC)
Musik: Murray Gold, Segun Akinola
Kamera: Ernest Vincze, Rory Taylor, Stephan Pehrsson, Ashley Rowe, Mark Waters, Stephen Nicholas, Neville Kidd, Ernie Vincze, Stuart Biddlecombe, Owen McPolin, Tim Palmer, Damian Bromley, Richard Stoddard, Balazs Bolygo, Suzie Lavelle, Magni Ágústsson, Ali Asad, Simon Chapman, Denis Crossan, Graham Frake, Sam Heasman, Dale McCready, Tico Poulakakis, Tony Slater-Ling, Simon Archer, Nic Morris, Jake Polonsky, Mike Southon, Mike Spragg, Gavin Struthers, Erik Wilson
Schnitt: William Oswald, Mike Jones, John Richards, Jamie Pearson, Tim Porter, Liana Del Giudice, Crispin Green, Mike Hopkins, Selina Macarthur, Graham Walker, David Cresswell, David Fisher, Adam Green, Philip Kloss, Matthew Tabern, Edel McDonnell, Will Oswald, Adam Trotman, David Barrett, Ulrike Münch, Helen Murphy, Matthew Newman, Peter Oliver, Xavier Russell, Becky Trotman, Nick Arthurs, Anthony Boys, Matthew Cannings, Matt Cannings, Anthony Combes, Richard Cox, Úna Ní Dhonghaíle, Iain Erskine, Philip Hookway, Alan Levy, Jamie McCoan, St. John O'Rorke, Adam Recht, Simon Reglar, Sam Williams
Szenenbild: Julian Luxton, Liz Griffiths, David Morison, Peter Walpole
Maske: Anwen Davies, Linda Davie
Regieassistenz: James Dehaviland, Heddi-Joy Taylor, Steffan Morris, Sarah Davies, Danielle Richards, Dan Mumford, Jennie Fava, Gareth Williams, Gareth Jones, Lynsey Muir, Janine H. Jones, Scott Bates, Michael Curtis, Rhun Llewelyn, Lauren Pate, Christopher J. Thomas, Peter Bennett, Chris Thomas, John Bennett, Nick Brown, Simon Morris, Jon Older, Diego Betancor, Marcus Catlin, Louisa Cavell, Fay Selby, George Gerwitz, William Hartley, Jo Lea, Susie Liggat, Mick Pantaleo, Dafydd Rhys Parry, Paul Bennett, Sean Clayton, Martin Curry, Guy de Glanville, Lloyd Elis, Nick Gillespie, Marios Hamboulides, Adam Hill, Nicholas Hopkins, Kiaran Murray-Smith, Clare Nicholson, Francesco Reidy, Steve Robinson, Delmi Thomas, Richard Sr., Natalia Alexeeva, Howard Arundel, Iain Atkinson, Richard Bird, James Blackwell, Nicholas Brown, Harry Bunch, Marie Devautour, Anna Evans, Jonathan Farmer, Toby Ford, Richard Harris, Kieran Hayhow, Alex Kaye-Besley, David Mack, Jim Nickas, Helena Oliva, Matthew Scrivener, Gareth Webb
Ton: Paul Jefferies, Tim Ricketts, Paul McFadden, Harry Barnes, Matthew Cox, Chris Goding, Deian Humphreys, Darran Clement, Dafydd Parry, Julian Howarth, Doug Sinclair, Helen Dickson, Damian Richardson, Ian Richardson, Ross Adams, Simon Fraser, Julie Ankerson, Simon Diggins, Tam Shoring, Jamie Talbutt, Kelly-Marie Angell, Meltem Baytok, Joss Colin, Will Everett, Rhydian James-Yeoman, Bryn Thomas, Laura Coates, Richard Dyer, Peter Gleaves, Brian Milliken, Jeff Welch, Abdulqader Amoud, George Atkins, Sam Biggs, Ed Brookes, Patrick Christensen, James Drummond, Mark Ferda, Robert Flanagan, Richard Fordham, Daniel Hayden, Tom Heuzenroeder, Neil Hillman, Peter Jeffreys, Glen Jenkins, Jeff Matthews, Ray Parker, Karl Sveinsson, Jon Thomas
Spezialeffekte: Beewan Athwal, Joel Skinner, Sara Bennett, Ross Allen, Jean-Yves Audouard, Murray Barber, Alex Balmer, David A.T. Bowman, Amy Felce, Cat Gregory, Ben Ashmore, Ceres Doyle, Claudia Fugazzotto, Tim Barter, Billy Hanshaw, Zahra Al-Naib, Dominic Alderson, Neil Alford, Ruth Bailey, Will Cohen, Peter Dudley, Izzy Barber, Bryan Bartlett, Rubén Bautista, Rick Bovill, Astrid Busser-Casas, Amy Cuthbertson, Paolo D'Arco, Benjamin M. Esterson, Amy Furey, Tomi George, Neill Gorton, Cat Harris, Caleb Knueven, Jenna Powell
Stunts: Abbi Collins, Shelly Benison, Peter Brayham, Stuart Clark, David Forman
Serienguide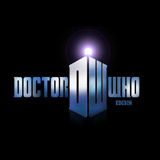 Der geheimnisvolle Dr. Who ist wieder da: Rose Tyler stößt in den Kellern des Kaufhauses, für das sie arbeitet, auf den mysteriösen Doktor - er kann sie gerade noch vor Schaufensterpuppen retten, die Amok laufen, kurz bevor das ganze Gebäude in die Luft fliegt. Fortan hilft sie dem Doktor dabei, die Menschheit vor bösartigen Aliens zu retten. Neuauflage der gleichnamigen Serie von 1963 (siehe dort). In der zweiten Saison erhält der Doktor ein neues Gesicht und wird nun von David Tennant gespielt. Im Spin-Off Torchwood (siehe dort) schützen der mysteriöse Captain Jack Harkness und seine Leute die Menschheit vor außerirdischen Bedrohungen.
Hruska/Evermann 2008-2013